---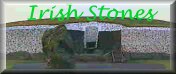 Virtual visit at the Boyne Valley, Ireland around 3000 BCE
A virtual world has been created with VRML by Geniet. You need a plug-in for viewing this virtual world, like Cortona Client b-version 4.1.
This virtual world of the Boyne Valley around 3000 BCE can be browsed in the following ways:

Top of Indaver (black line above Donore) seen from Dowth.
As more and more information is gathered, this VRML will be updated. If you have comments, please let me know.

---
An important institute doing work on the above issues is the International Institute of Astroarchaeology.